HOME STAGING – Sell Your Home!  
When it's all about your buyer

.
Specialized in Working With What You Already Have
Consultations, Makeovers, & Shopping Services
We make the important changes to your home so it appeals to the most buyers, using your existing furniture and accessories. Through a Consultation or Makeover, or a combination of the two, we work with your existing furnishings and accessories, removing any excess, and create focal points that maximize the best features of your home, create identity for every space, and work with you on any additional purchases, depending on budget and need.
This service is a good fit for you if…
You will be living in your home while it's being sold
All or part of your furnishings can remain at the home for staging after you move out
You have access to furnishings and accessories to bring in and stage the home
The furnishings in your home will work, with the addition of some accessories and artwork
What to Expect During a Home Staging Service
When staging your house for sale, we focus on what your buyers are looking for. After all, the goal is to make your house more appealing than the one around the corner! Professional staging will create focal points that maximize the positive aspects of each room. We'll work with what you have to create updated style; open spaces (a sense of "room to grow"); function and identity for each room; and work to create a common design theme throughout the house.
In some situations, we'll also talk through separating yourself emotionally from the personal style in your home, reducing clutter, ways you can keep the memory of your treasures without keeping actual furniture, maintenance, cleaning, etc. Here are some of those tips now.
If you're like most sellers, then this is your biggest investment. Protect that investment with home staging for a faster, more profitable sale.
Does every room have a clear function? Is every room arranged to make it look as spacious as possible? What about deferred maintenance? Are you able to really separate yourself emotionally to make sure your home feels as fresh, stylish, and updated as possible?
Will the online photographs make the most of your home?
There are so many things to do when preparing a home for sale, and money can go through your fingers pretty quickly. Make sure that you're putting your dollars and sweat equity where it will bring the greatest return.
We create spaces with updated style and function, while ensuring that every room has a focal point to help it shine. Don't leave anything to luck! Get professional assistance and create spaces your buyers will love!
Not quite what you need?
Contact us with any questions you may have. We're happy to help!
Or 
Check out these resources for Home Staging Services in the Tucson area
Solving Your Challenges Through…

Consultations

(We'll create an Action Plan for you)  

Makeovers

(We make the actual changes) 

Shopping Options

(So many options!)
Specialized in Working With What You Already Have.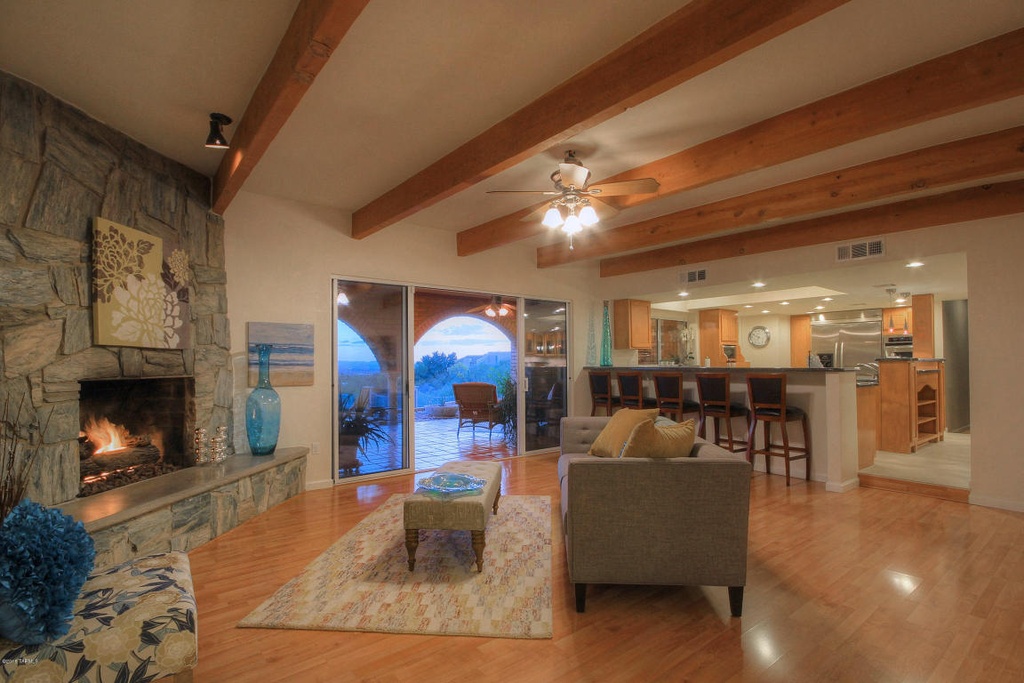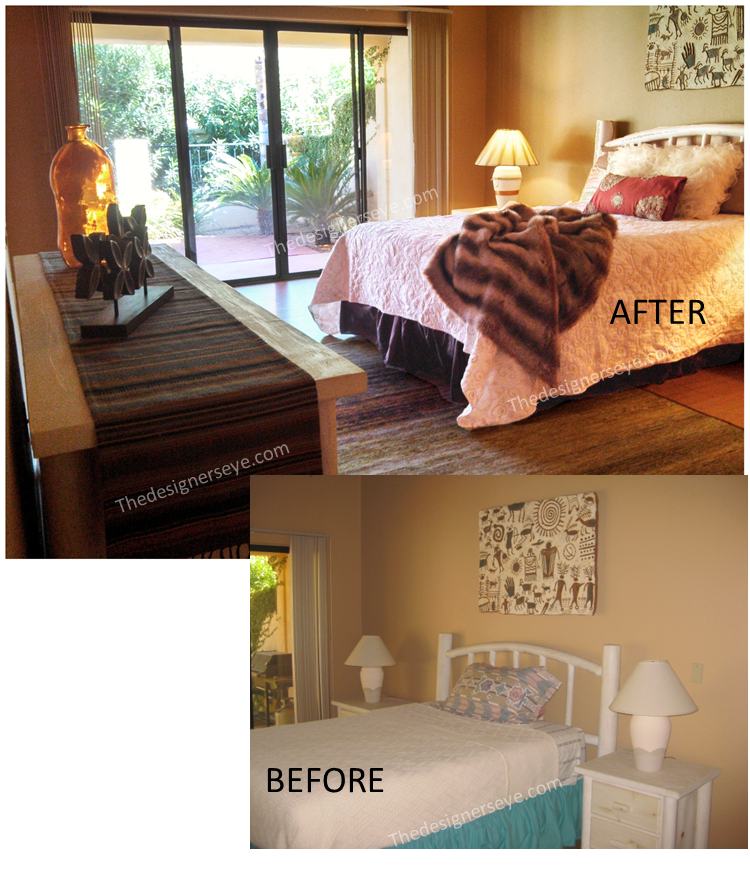 Options and Pricing
FREE Advice… $0!
That's right. Free! Post a picture and question on The Designer's Eye Facebook Page or Twitter Feed and I'll respond to every one.
One of the best things about choosing The Designer's Eye: I am here for you throughout the process! Photos, text messages, phone calls, or emails with a quick question after our Consultation, etc. are a standard part of the services I offer. I happily support you as you move through your Action Plan at any point after our appointment.
Consultation… $97 for one hour. $165 for 2 hours. $65/hour after.
Plan on 2 hours for most home staging projects, discussing anything and everything you want help with, including color, layout, space planning, organization, and shopping. Homes over 300 sf may need extra time. Ask me if you're not sure; it all comes down to how much we cover or how in-depth. When we're done, you'll have a written, prioritized Action Plan to work from. Need Recommendations for local shopping resources or other qualified professionals? I've got them and I'm happy to share!
Room Makeover… $165 for two hours; $65/hour after.
Let's roll up our sleeves and make some changes! You'll still get an Action Plan with tips on paint, etc. if needed; but the main focus of this service is creating instant changes your spaces need. How much we get done depends on what you've got to work with and the amount of time you schedule. But you'll be thrilled with the results! As always, I'm here for you as you move through any remaining Action Items. This service is a minimum of two hours. Three is recommended for most projects. Ask if you're not sure.
Consultation/Makeover Package Discount… $395 for 6 hours. Up to 4 appointments in 6 months.
This package is perfect if you're sure you'll want professional guidance at various points during your interior design adventure. Up to four appointments can be divided into one or two-hour appointments. During the appointments, we can either Consult or Makeover areas as you work through your project. As always, I'm available for text/email support at any time during the process. Package expires after 180 days.
Shopping… Varies by Service
When there are decisions to be made, a little professional help on your side can go a long way! Choose from the different options to suit your needs, your budget, and your project.
Follow-Up Virtual Shopping Guide … $120.
For up to two rooms. Detailed guide, with photo examples, links, delivered via email. Follow-up to a Consultation or Room Makeover. More rooms? No problem!
Shop-With-You Partnered Shopping … $65/hour.
This service allows you to make staging purchases that can be used in your new home. Because solutions will often require more than one store, up to 45 minutes of driving time is included for 3 or more hours together (complete time would be 3 hours, 45 minutes, for example), starting at the first destination. Any pre-shopping you've done will allow us to more effectively target stores. Your budget should, of course, play into what stores are chosen. I can recommend stores based on what items are your highest priority for assistance; or you can choose based on what you have seen and want guidance with.
Shopping List- $75.
This is a useful tool as it gives you a detailed shopping list to guide all decisions; by room and by item, based on what I have seen in your home and based on your existing items/new purchases.